A shining jewel set on the south coast of Portugal, the Algarve offers stunning landscapes, beautiful beaches, and delicious food, and if this weren't attraction enough, this southern corner of Portugal is also home to some truly indulgent accommodation options, like the incredible Vila Vita Parc Resort & Spa.
The VILA VITA Collection is composed of six stunning and very luxurious villas and beachfront residences, that are offsite properties. Moreover, all the Villas are decorated with great taste and all of them enjoy enviable settings where traditional Algarvean lifestyles are mixed with the unspoiled nature that this region offers. Each villa is handpicked and managed by VILA VITA Parc, ensuring the highest level of comfort, style, and service, including incredible views to the ocean.
Unveil this incredible and luxury vacation option as they are defined as authentic getaways for all the luxury lovers.
Villa Mar Azul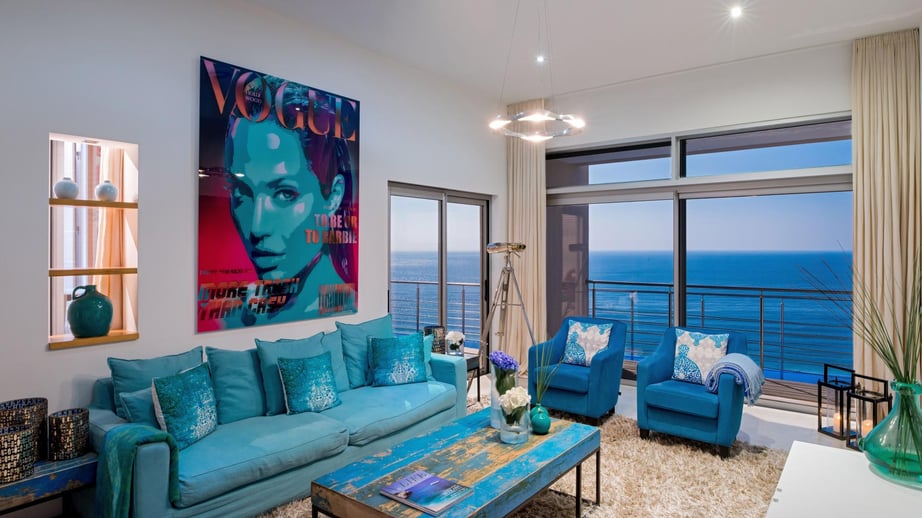 Villa Mar Azul is located on the clifftop of Praia de Salema, facing south. This outstanding and very contemporary luxury villa is composed of six bedrooms, three-storeys, and a private pool, also with incredible views. The interiors are all spacious and decorated in a very modern way with a touch of pop culture details. The palette chooses for the decor consists of a variety of blue hues and white. 
Villa Mar à Vista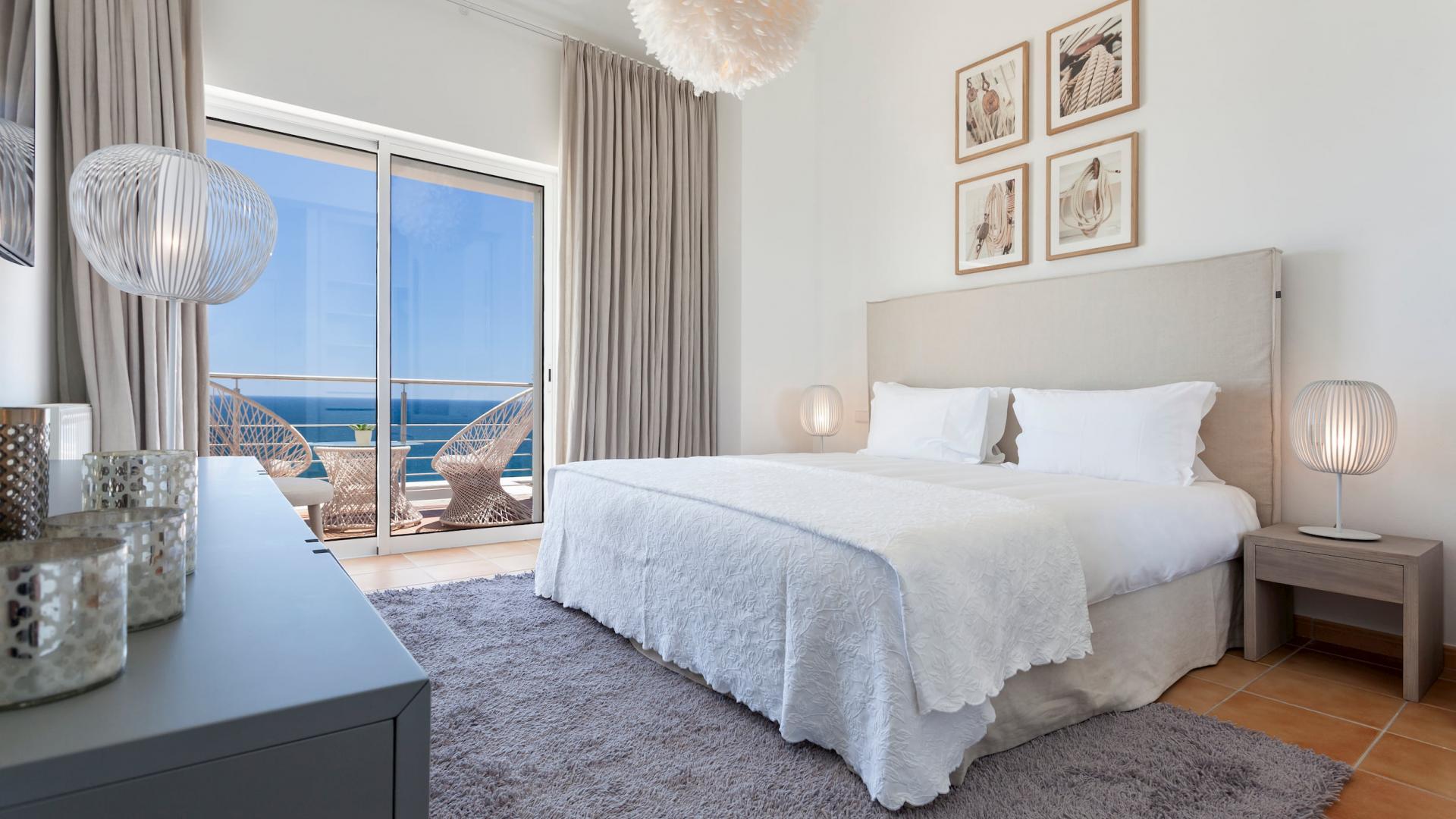 Much like Villa Mar Azul, Villa Mar à Vista is located on the Clifftop of Praia de Salema, facing south. This beautiful villa has four bedrooms and an exquisite private infinity pool. The decor is a mix of modern and exotic with an African influence. The villa has vast areas and an abundance of natural light and also incredible views.
Villa Alegria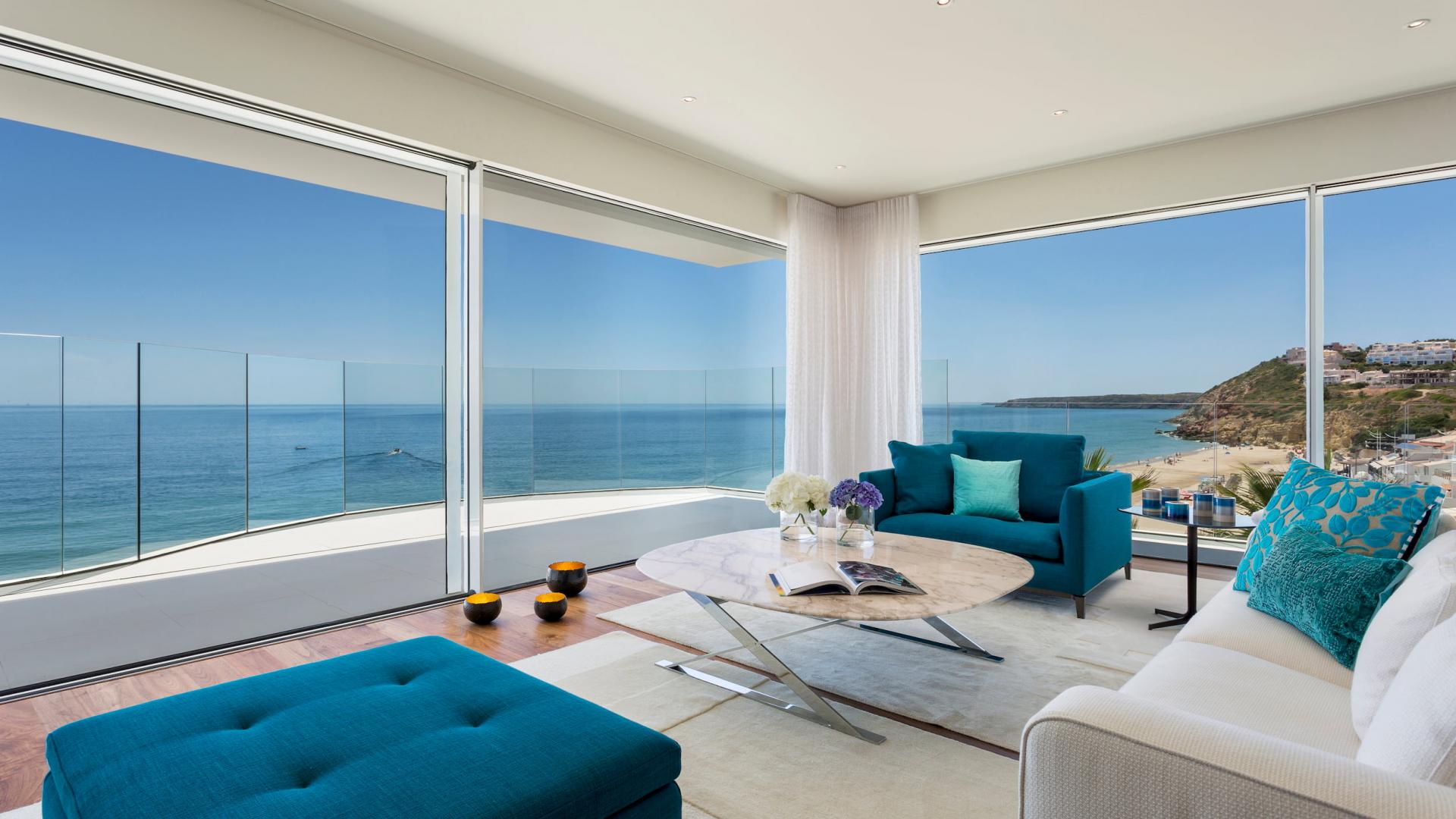 Villa Alegria is located in the village of Salema on a clifftop with breath-taking ocean views over the beautiful Salema beach and its stunning coastline. This villa is an outstanding beach-front property with contemporary design, which combines elegance, luxury, and sophistication. The decor is mainly in tones of blue and white with metallic details. There is an exception in one of the rooms are in tones of purple, white, and lilac. The Villa is composed of four bedrooms, ample glass windows in which its highlight are the incredible and prominent ocean views, moreover, there is also a private rooftop pool where are you also will be overlooking the Atlantic ocean while enjoying an outstanding meal.
Villa Hibiscus Beach House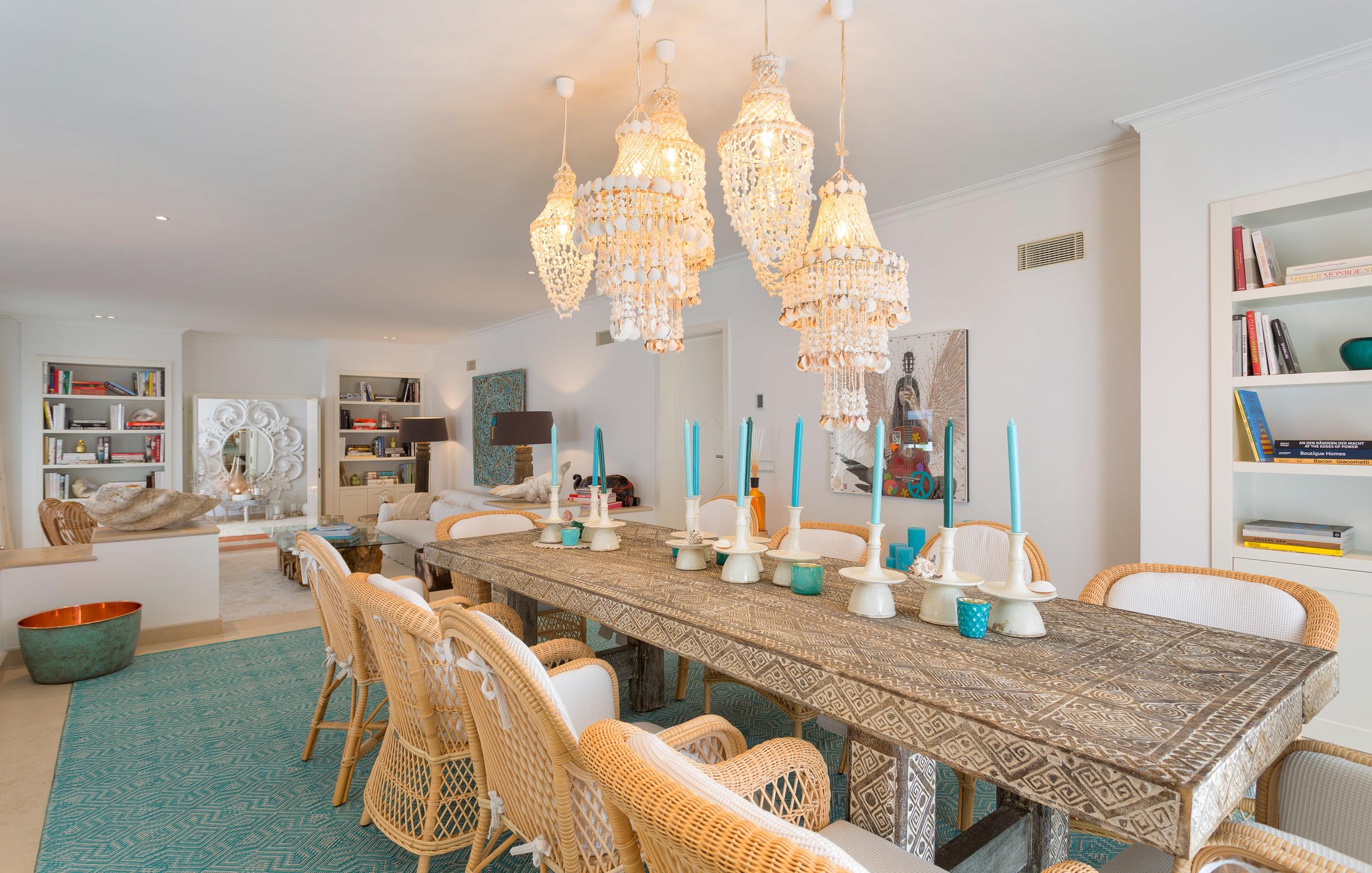 The Villa Hibiscus Beach House is the most recent of the collection. With a boho-chic decor and a very particular elegant style, of the six villas, this is the only one located on Galé beach, within a peaceful nature reserve, with direct access from its gardens to the beach sand. The remaining villages are located in the quiet village of Salema, considered one of the best beaches in the world, where the very typical and traditional atmosphere can be experienced every morning with the arrival of fishermen's boats with fresh fish on the beach. Besides, the villa is composed by three bedrooms all with en-suite bathrooms, a master bedroom with an en-suite and a marvelous walk-in closet, larges living rooms and dining rooms, an indoor patio with a fantastic pool and direct access to the Galé beach, staff accommodation, and many other fantastic areas and services.
Townhouse Estrela do Mar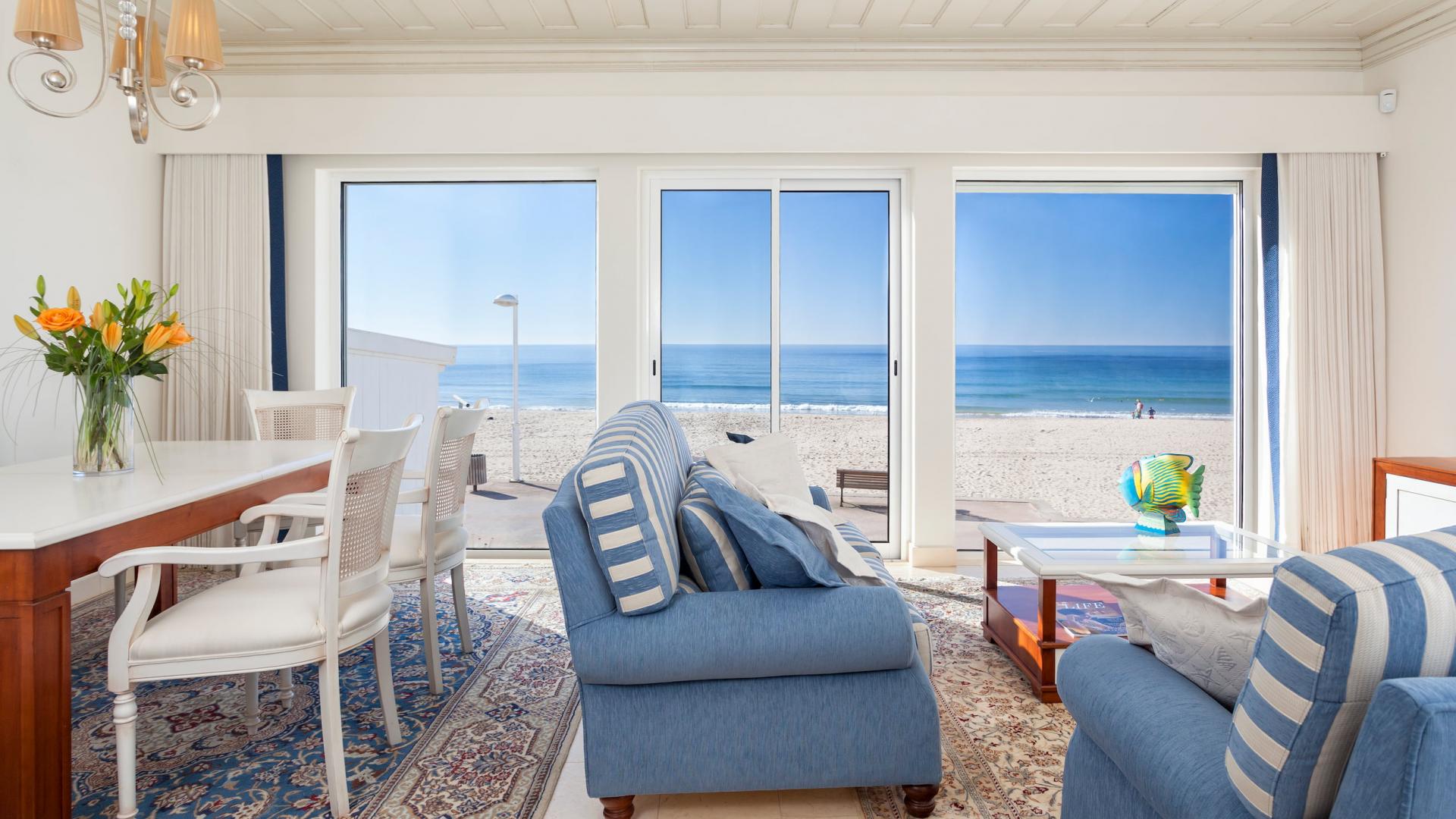 The Townhouse – Estrela do Mar is located in the center of the old village of Salema. This unique house was previously two quaint fishermen's townhouses that were remodeled maintaining the existing typical structural design. The two buildings have been merged to create a very original and unique complex made up of two annexes, allowing for a family of four or two couples to enjoy the typical village Portuguese life, right on the beach, as you can see on the image the townhouse has direct access to the sandy beach right in front. Furthermore, the decor is simple yet elegant, in which all the decor details are the typical ones that you will find in a beach house, and is composed by two bedrooms and an incredible terrace with views to the beach and a grill.
Townhouse Sol & Mar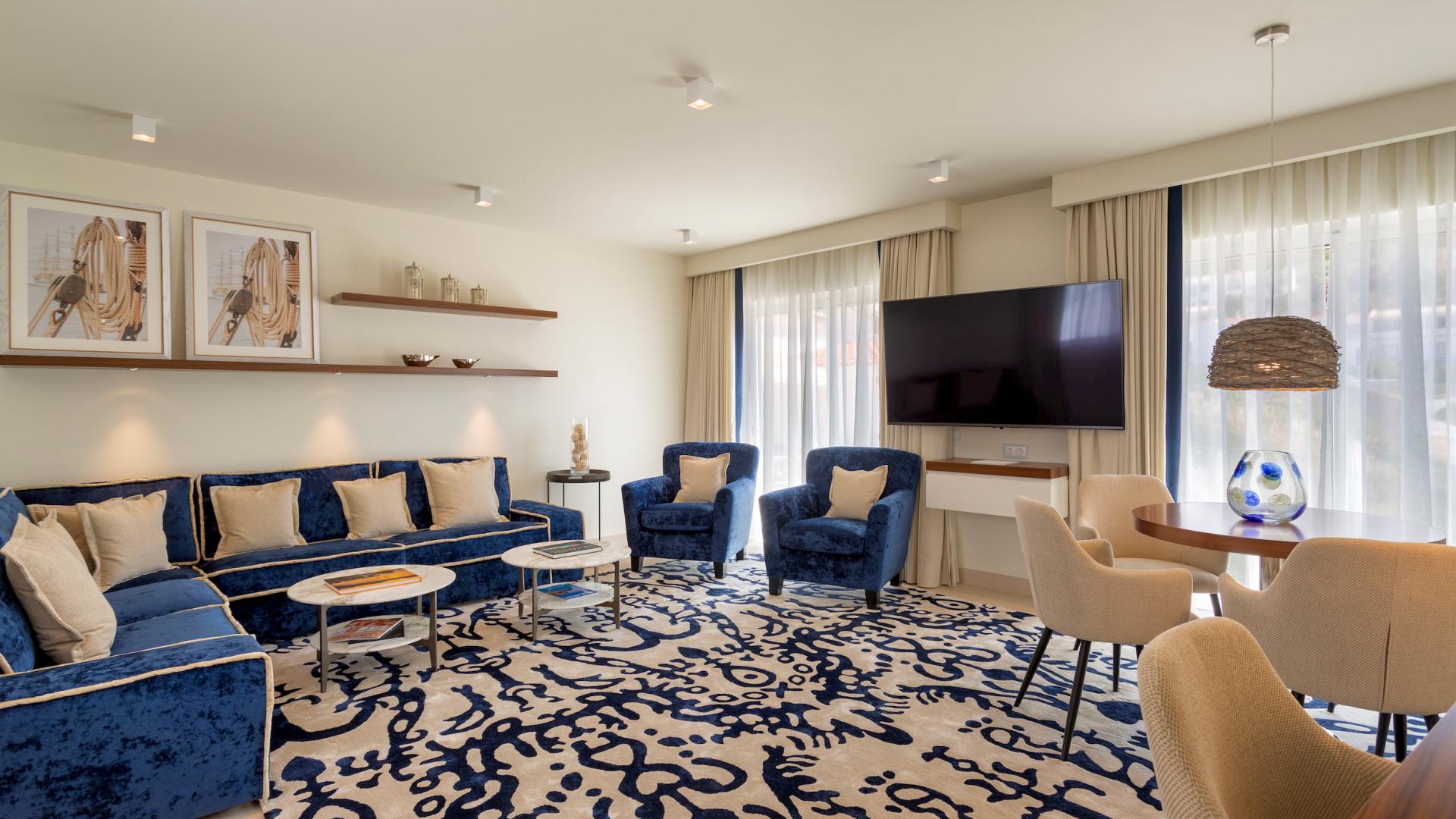 Townhouse – Sol e Mar is located in the heart of Salema village and is just three meters from the golden-sandy beach. This lovely house combines the architectural history of the village and the contemporary Portuguese decor, creating a sense of harmony with the place, with fantastic views of the beautiful Salema beach and the Atlantic ocean. This four-story property consists of four independent units, two Junior Suites, and two Studio suites, complemented by an ample social area located on the top floor sunroof terrace.
Why book now your 2020 or 2021 tour? Because by booking all your tours with us you will have flexibility in the future, plus an acquired "Clean and Safe" seal. Through these unique times, we are available to plan, reschedule, and move your trip around your needs, as always. If your new dates may no longer work with your initial travel plan, a dedicated consultant will be available to tailor and reschedule your time in Portugal according to your needs and preferences, and to assure you that you will have the best and most memorable experiences.